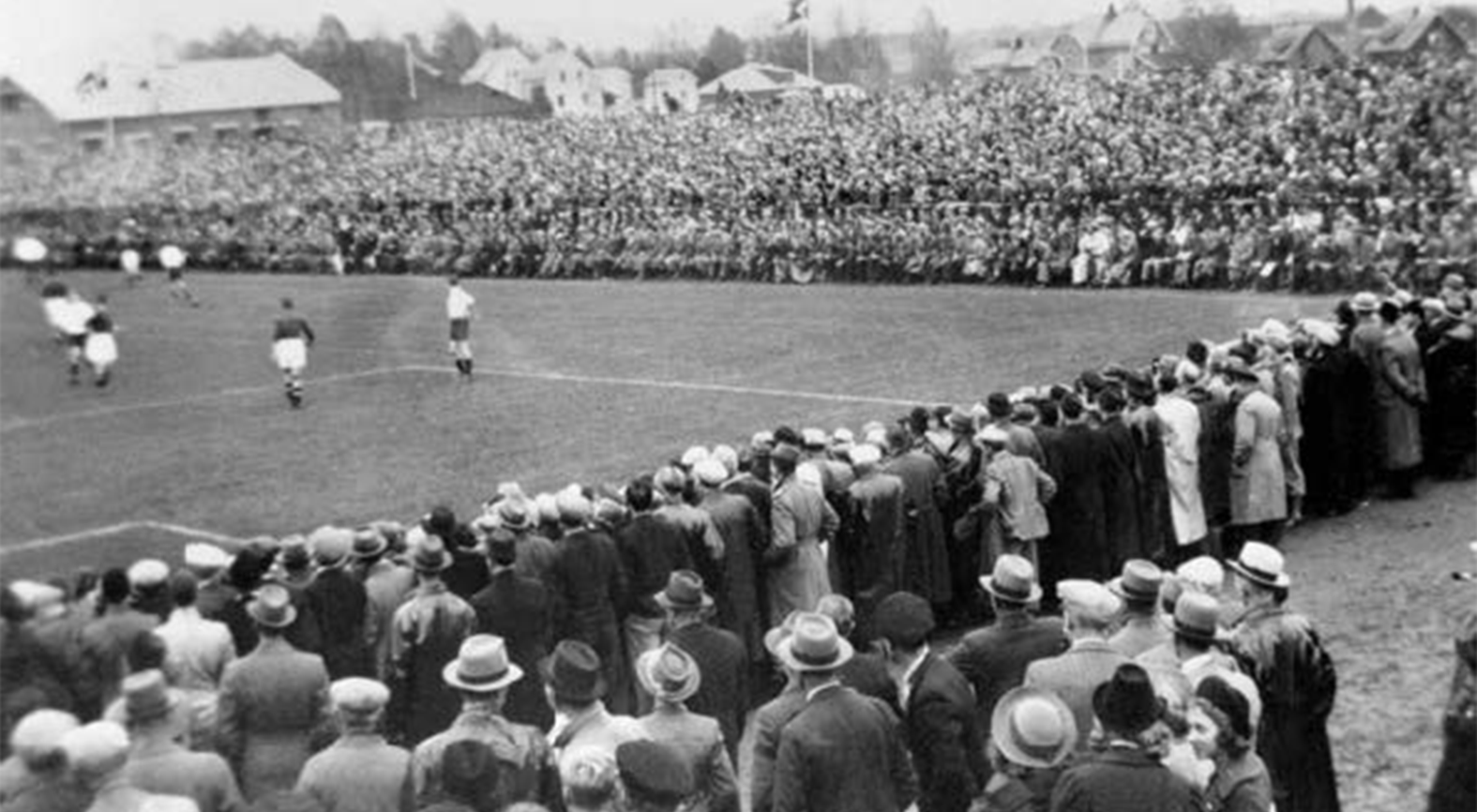 Mjøndalen sporting history
As a local athletes' organisation with more than 110 years of local history and presence in the community, Mjøndalen IF (sports association) has been a major contributor to the every-day life of the people in the region of Mjøndalen. Throughout the 20th century the organisation has documented the everyday life of a local community and has a rich history from a wide range of sports and activities, from a world record in ski jumping from 1915, to a legendary TV show of the underdog and charismatic football team fighting in the Norwegian top division. Mjøndalen IF has always been a challenger and an organisation to push the boundaries.
To celebrate its 110th year anniversary, the organisation decided to secure its history in a digital form that could be preserved and accessed into the future. This history had been collected over decades to and published in three insightful books going through the lifetime of the organisation, as well as a wide range of images and video clips from numerous different sources.
Having felt the risk of losing valuable content due to hard drive hiccups and lack of access to the original master files, the club quickly understood the potential risk of losing their data. The challenge was to effectively organise and catalogue the information, while finding a preservation method that would ensure the information would remain safe and accessible for generations to come.
With the support of Piql, Mjøndalen IF undertook a process to structure its archival content, decide on an appraisal process of the most valuable items and to undertake a digitisation process for these objects in-house. The goal was to choose the most valuable history for preservation to ensure it would survive. The process identified a key list of books, images and videos that document the story of Mjøndalen in both a historical and contemporary manner. The files included video clips from the television series "Alle gutta", three volumes of an anniversary book collection as well as interesting photo collection describing its 100+ year history. Together with adjacent metadata the information was normalised to preservation file formats, before securely stored on piqlFilm, providing the assurance of authentic data storage without the risk of data corruption or loss.
The data was stored as digital time capsule and deposited to the Arctic World Archive by the current chairman of Mjøndalen IF, Arild Iversen, during a ceremony in October 2020.
On October 21st, club historians played in the late Gruve 3, outside Longyearbyen on Svalbard. 600 meters in another field, located in Artic World Archive. In a constant temperature, air humidity and pressure, where the "world memory" is stored.
Moreover, the history of our history is one of the most important sources of energy for the development of clubs in tact with the common people and communities. The history of a "great dream for a little city".